It's on memes.
It's on our news feed and Instagram stories.
Famous YouTubers are doing it. Heck, dare we even say it – even our own grandparents are doing it.
We're in the dance craze culture. It's as if there's an automatic switch where the whole world ends up going crazy about a dance step. Whether you like it or not, we gotta admit that these dance moves are sweeping popular culture like there's no tomorrow. Sometimes they're dope, sometimes they're downright hilarious, but each and every one of them is unarguably unique. It's important to note that most dance fads go hand-in-hand with a song popularised by it.
And here – in no way ranked from least to most loved – we list our top five faves!
1. The Harlem Shake
Rather than a legit dance, the harlem shake is actually more of an Internet meme in video format that started going viral in 2013. The video usually starts out by showing a calm setting of any sort (i.e office setting, a classroom, a living room, etc.) and right when the "Harlem Shake" song's beat drops, the scene cuts to an image of deliberate catastrophe marked by seizure-like dancing, dry-humping, or whatever frivolous act that could be considered humorous.
By 2014, practically everybody was doing it – even in Singapore. If you don't believe us, check out Singapore Polytechnic's version of the Harlem Shake below!
2. The Dab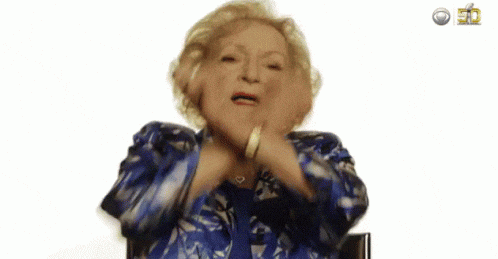 Everybody who has a social media account definitely knows about this. Even if you don't, you've probably seen your friends doing it.
The whole dabbing craze swept the Internet late 2015 and peaked in 2016. And it looks exactly how it sounds like: tucking your heading to the crook of your elbow while your arms are directed the opposite way. Famous YouTubers, Viners and even politicians like Hillary Clinton have dabbed in front of a camera! The creative choreography for a K-Pop group, BTS, for their latest song "Go Go" also involves a dab.
So really, it's a worldwide, cross-genre thing.
3. Whip & Nae Nae
We would like to consider this the ultimate dance fad of 2015. The "whip and nae nae" was made famous by the viral Silento song, "Watch Me". The dance move had actually been around for years, but only with the power of Silento's video combined with trendy millennials on social media did it get catapulted towards international hype. Watch Hollywood actor Matt Damon's rendition of this dance during his guesting on The Ellen DeGeneres show!
4. Moon Walk

Of course, we wouldn't forget about the golden era of pop culture classics. The moonwalk is practically synonymous with Michael Jackson, who popularised it during a performance for his hit song, "Billie Jean" back in 1983. It involves sliding your feet on the floor to make it look like you're gliding backwards smoothly, without any gravity – hence the term, "moon walk". Among the previously mentioned dance fads, this is definitely the most technical move, because it involves controlling your weight shifts and muscle movement to make a good moonwalk look flawless.
Fun fact: In dancer's terms, the correct word for this move is simply the "backslide"!
5. Gangnam Style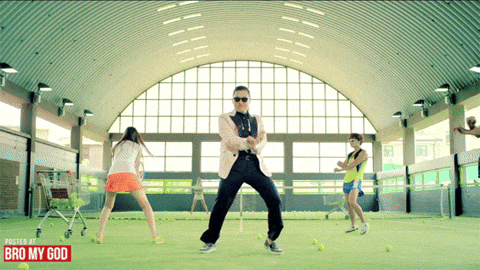 Remember this one?
This crazy horseback riding dance of 2012 went viral after the global audience passionately embraced K-Pop in the form of PSY's massive hit single, "Gangnam Style" which birthed to the rise of what is now coined as, well… the Gangnam Style dance. For a brief period of time, PSY's "Gangnam Style" was crowned as the most-watched video on YouTube with over 2.9 billion views, surpassing Justin Bieber's "Baby" which had previously held the title. Even the Guinness World Records recognised the video as the most liked on YouTube in September 2012.
Naturally, with the popularity of the song came the popularity of the dance. So then came the hilarious Gangnam Style parodies and renditions such as this:
At the end of the day, dance fads are just those: fads. They come and go like the changing of the seasons. That makes us really excited for what the next hit move could possibly be!
So what do you think? Do you have a favourite go-to dance craze move? If so, comment to let us know!